330 GT Single Bag Toolkit
There is no definitive source for what tool bag or tools came with a specific car unless you bought it new and kept everything intact.
So given that this is a problematic area, I'll try to put down what I have found out over the last year trying to obtain a complete toolkit for my car. To start, let's look at some pictures.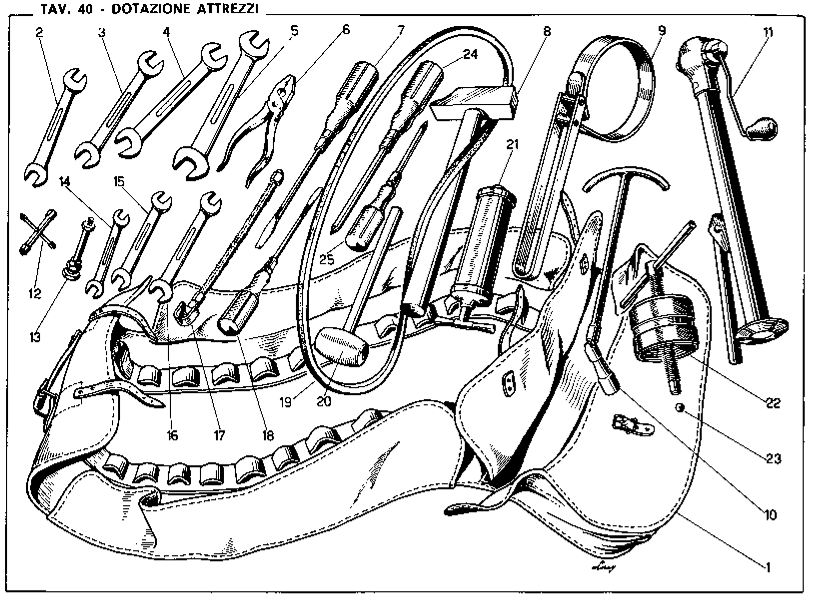 Toolkit as shown in the 330 GT Parts Manual 05/66 version
This drawing is much clearer, but not necessarily more accurate. However, it's a good place to start since everything is clearly marked and visible. There's a web page for each tool that has more details, usually with a picture of an original.
Here's a fully loaded toolkit. It weights about 26 lbs. (12 kg.) with all of the tools in it.