Regalia
For those who are interested, I found a place on the web that makes it easy to offer regalia with either Series 1 or 2 drawings.
Mark Butler, who owns 6953 and 7663, is a stylist at Land Rover in the UK. He has offered to make original drawings of anyone's car, accurate as to registration plate numbers, colors, wheels, auxiliary lighting, etc. Here's the one he did of my car.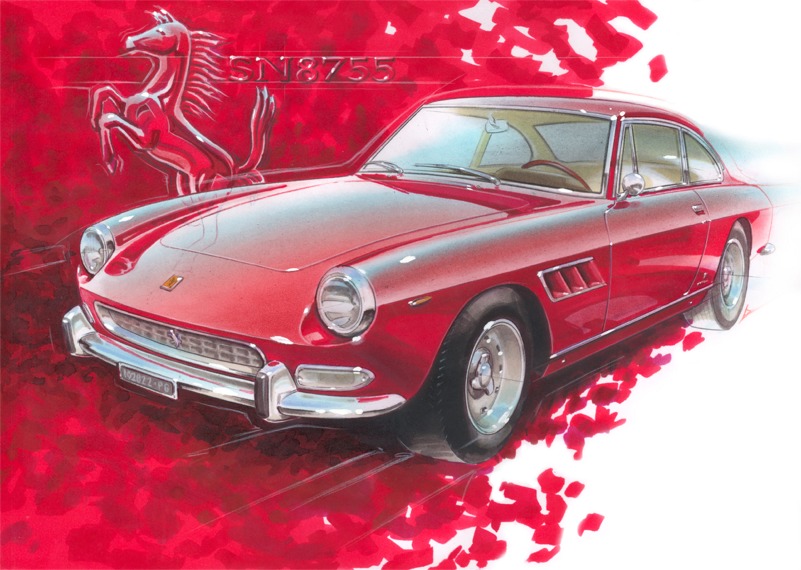 It came matted, about 11"x16", ready to frame.
Please contact Mark directly through email for pricing and any information desired.
Another 330 GT owner (Andreas Ritter) has done an artist's rendering of a 330 GT.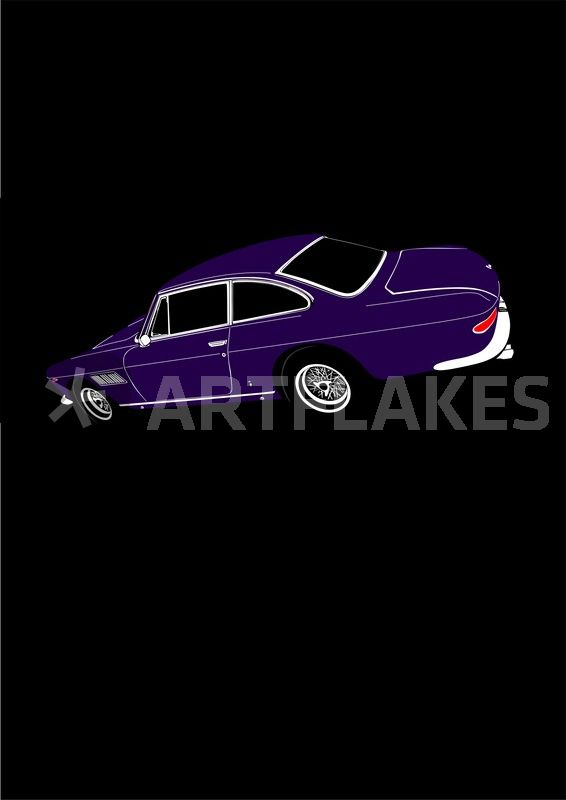 See http://www.artflakes.com/en/products/no-50 for more information. Andreas also is the author of a book, in German, about 330 GTs. You can contact him at bioritter@aol.com to purchase a copy.